Regular price
Sale price
$59.99 USD
Unit price
per
Sale
Coming soon
Product Series: Red Devil RX 7900 Series Devil Skin
Product Name: Intrusive Swappable Backplate
Material: Plastic, Aluminum

Dimensions (L x W x H): 322.4 x 119.2 x 13.46 mm
Only compatible with Red Devil RX 7900 Series
Share
View full details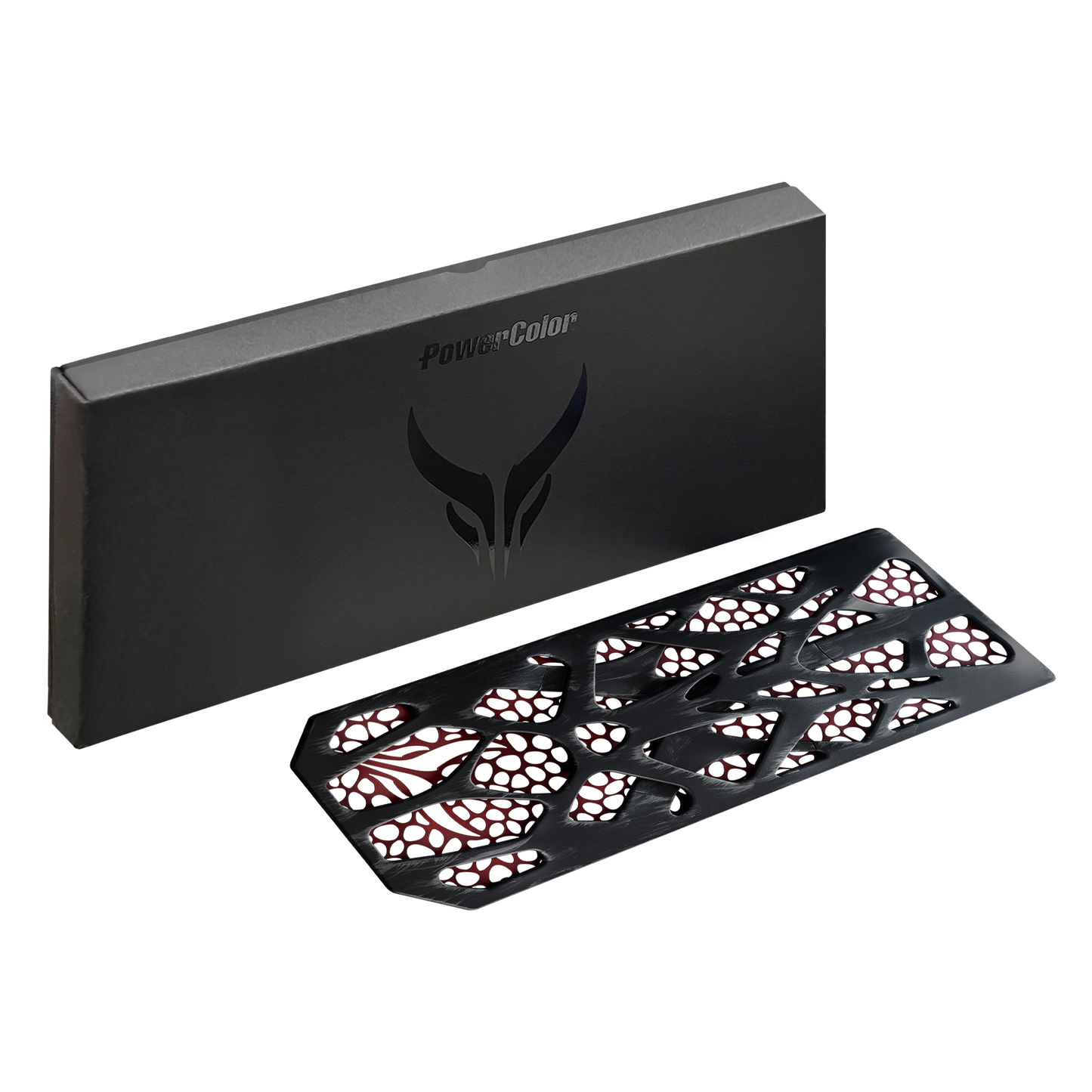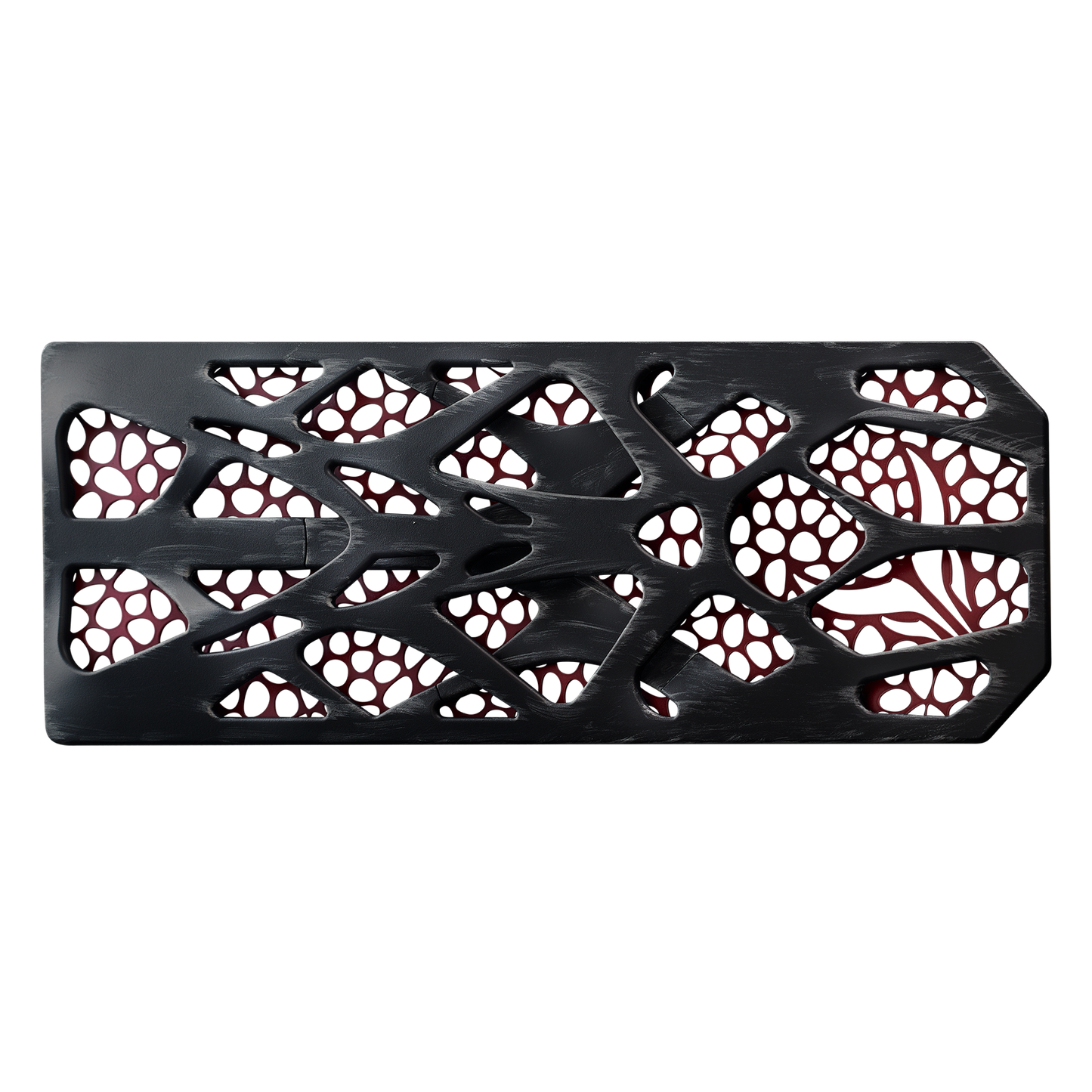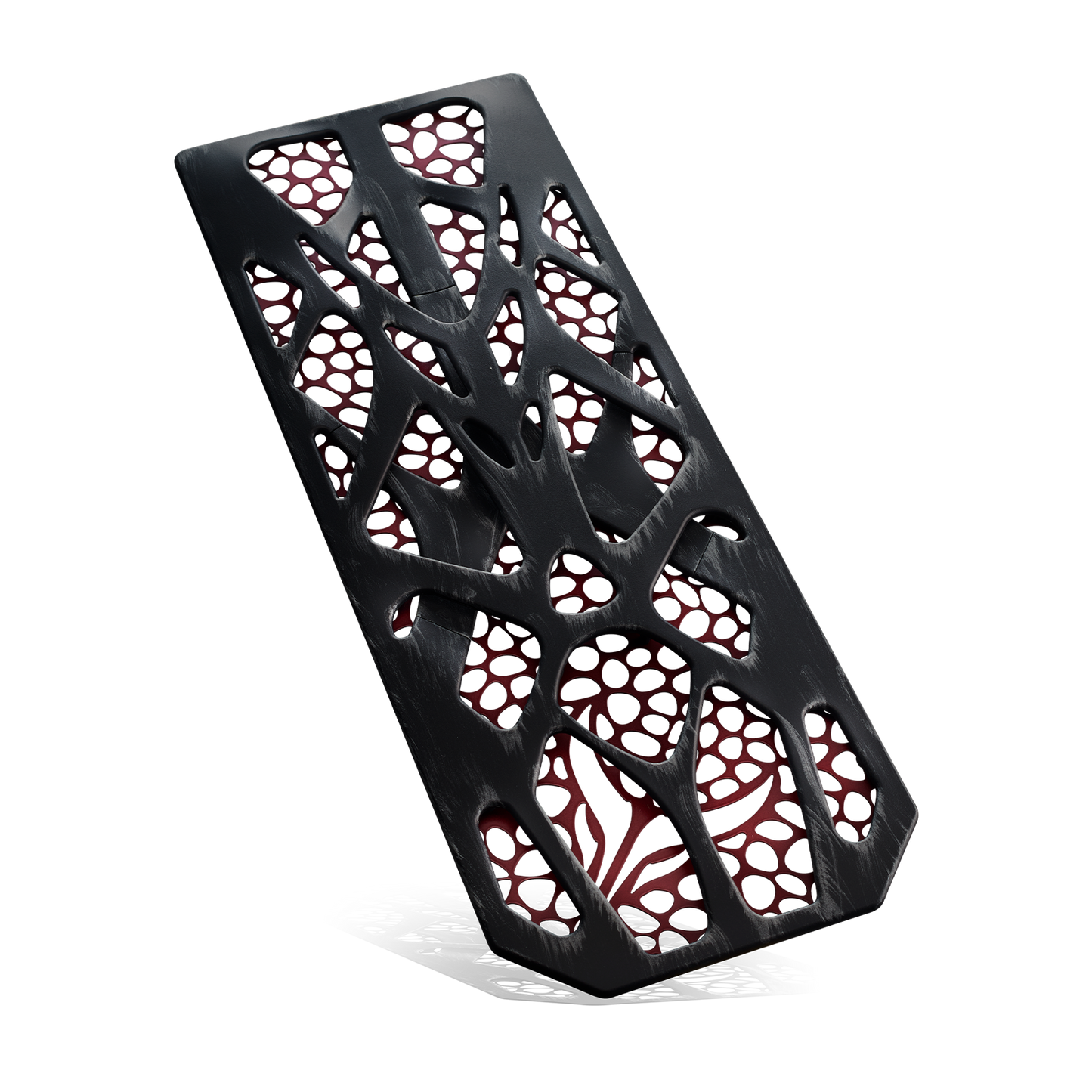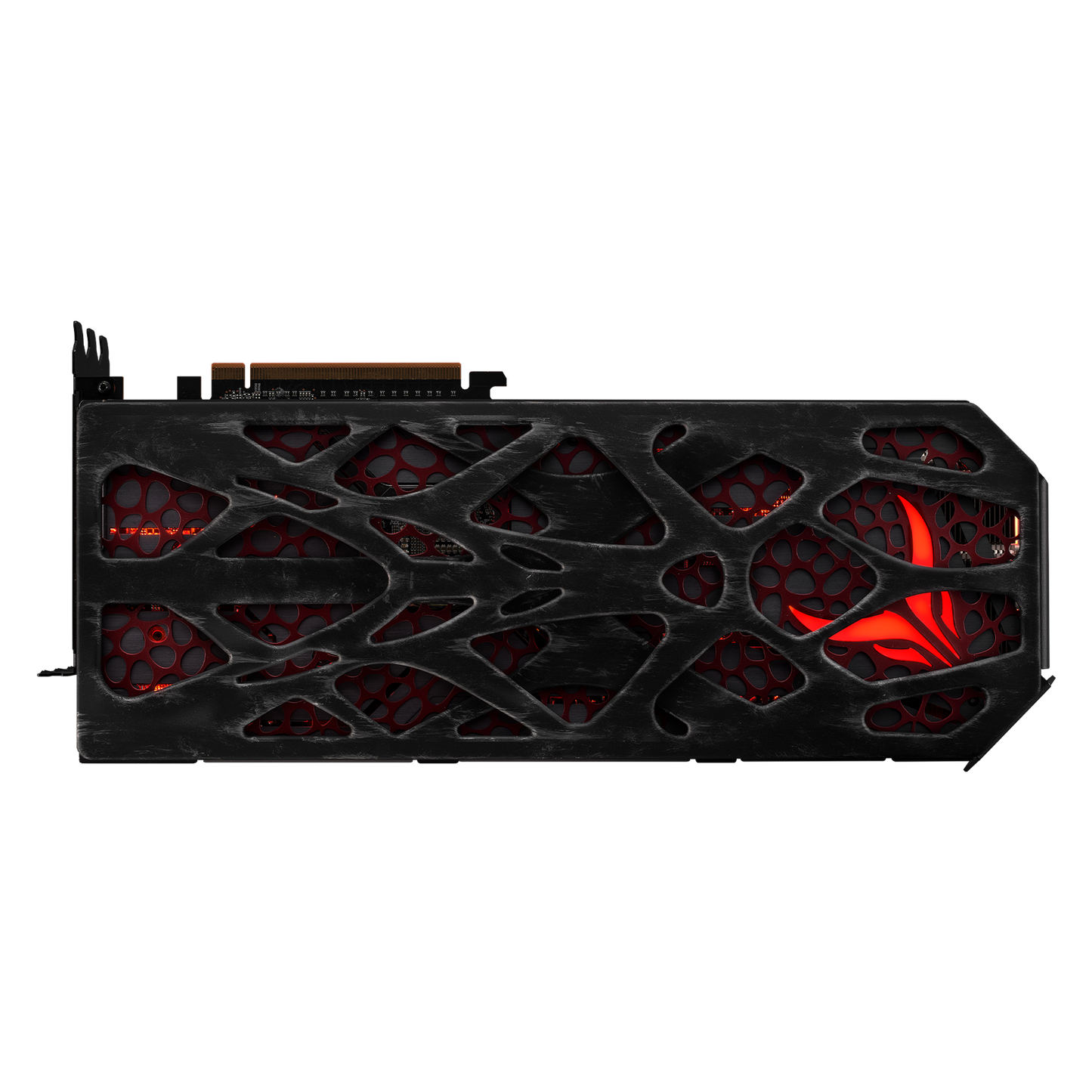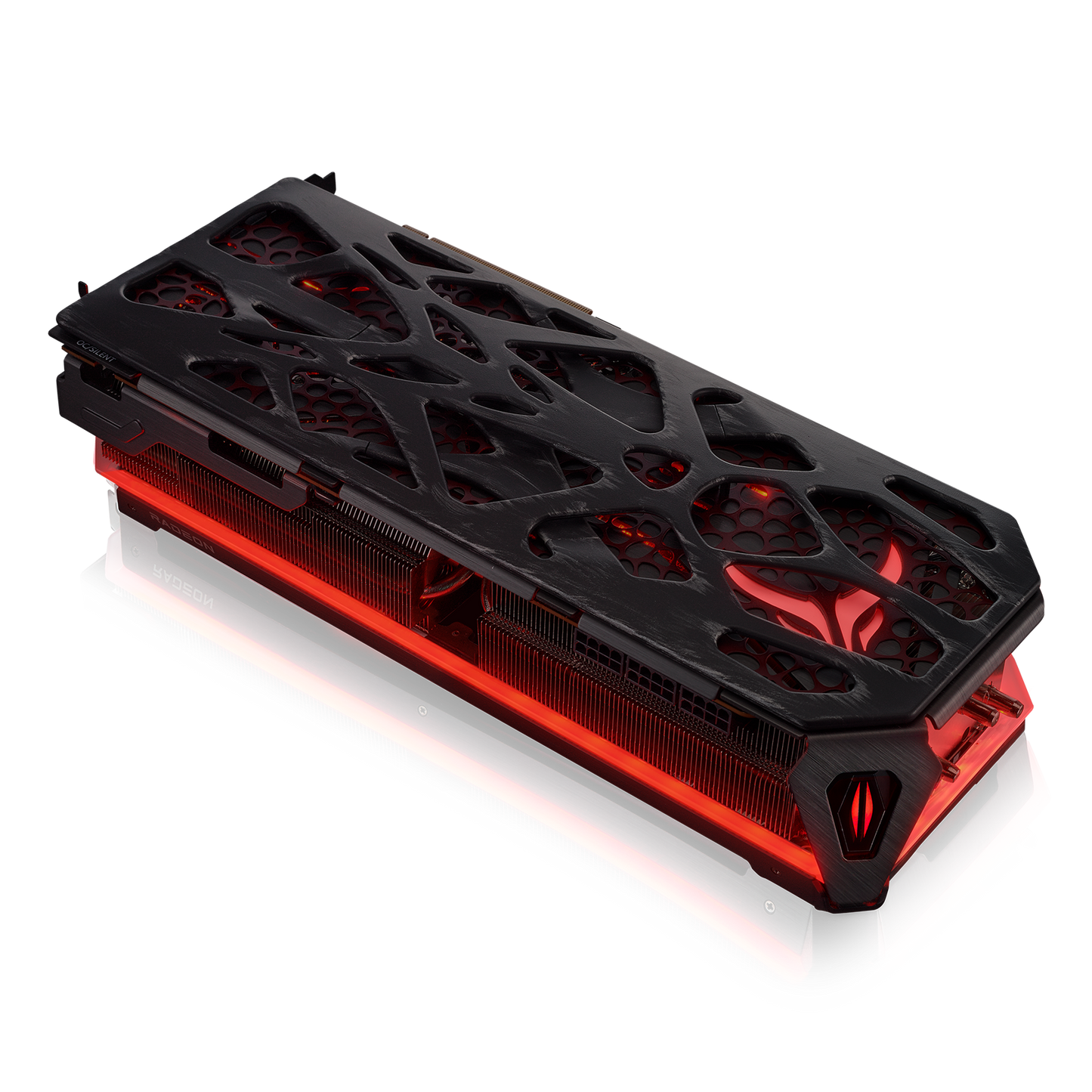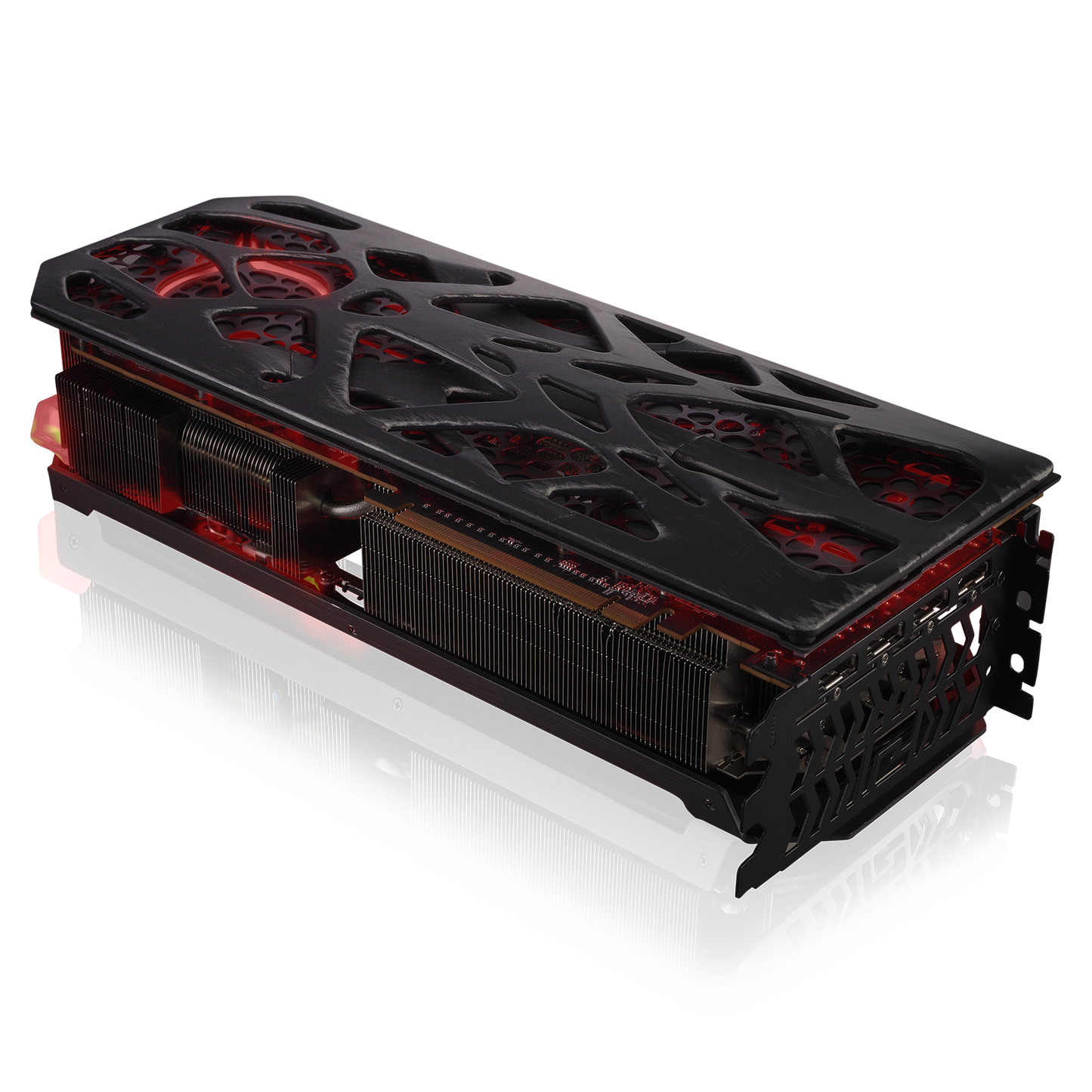 IMMERSIVE CUSTOMIZATION
Add a personalized touch to your gaming PC with a uniquely designed graphics card. The different Devil Skin designs will provide a distinctive appearance, allowing you to stand out from the crowd. Embrace uniqueness and enhance the aesthetic of your gaming PC.
SWAPPABLE BACKPLATE DESIGN
Customizing your PC build with a themed Devil Skin (backplate) is made easy for gamers using the Powercolor Red Devil 7900 series, thanks to the magnets on the back. Simply lay the backplate on the back of the card and it will be securely attached by the magnets, providing gamers with flexibility and ease in customizing their PC builds.
LIGHTWEIGHT DESIGN
Our backplates feature a lightweight design that doesn't compromise on quality. Each element is carefully crafted with suitable materials to minimize weight while maintaining the integrity of the design.
OUT OF THIS WORLD
Featuring a distressed tree-structure designed board in it's under layer, the Generative backplate is a standout component. With each layer having its own unique texture, this backplate has an otherworldly appearance that is sure to catch the eye.
ETCHED METAL MESH PANEL
The Etched Metal Mesh Panel on the bottom layer is created using a special etching technique. The combination of the two distinct design elements, along with the Red Devil logo that glows, gives your PC builds an ancient and mythical vibe.
RED DEVIL 7900 EXCLUSIVE
All the Devil Skin swappable backplates are only compatible with Red Devil 7900 series.
DIMENSION
The thickness of the Generative back plate is about 13.46mm.
Full-height 86.5mm together with the graphics card.
Please note that some designs might need some clearance (space between the Graphics card and other components.)